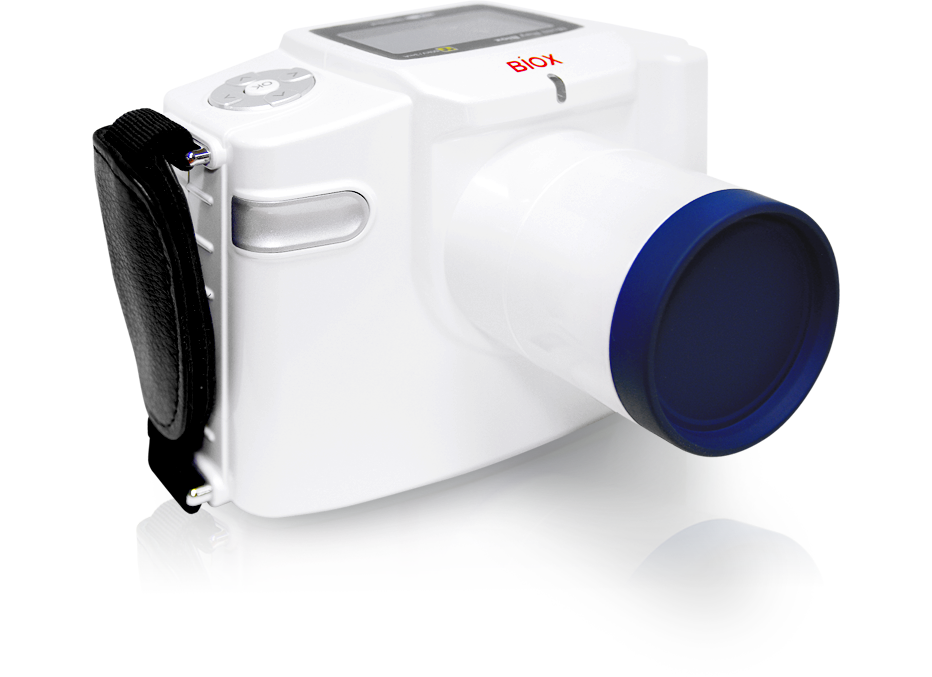 ---
BIOX
Portable X-ray System, BIOX with 60 kV and 3 mA enables the user to acquire better x-ray images compared to other models.
There is also less radiation exposure to both operator and patient.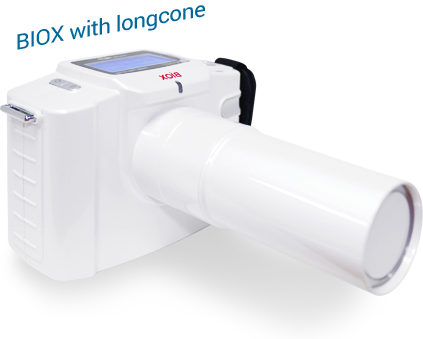 DC High Frequency Circuit
By using DC high-frequency circuit, the function of the x-ray is maximized.
Switchable Power Source
X-ray can be easily changed from an AC Power Source to a rechargeable battery source.
3 mA Tube Current
With 3 mA, there is a shortened exposure
to x-ray compared to other models.
Minimized
Leakage Radiation
BIOX is designed to minimize leakage radiation.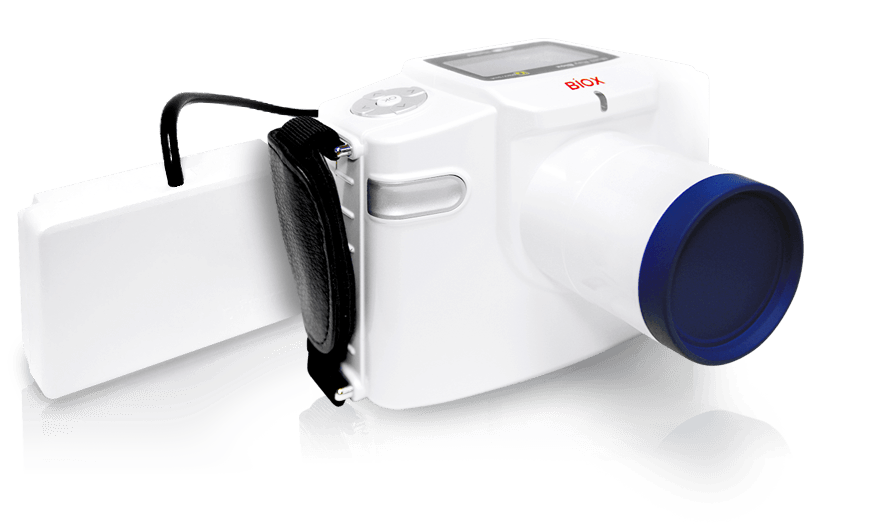 With 3 mA tube current there is a

shorter x-ray exposure time

and

the images are far clearer

compared to other models.

Simple control buttons and easy to understand operational settings are designed to make

the operation easy and to maximize its usability.

AC power supply can easily be used with the customized stands (i.e. wall mount, mobile, or portable stand). BIOX can be connected with battery power for

easy use anywhere,

or to an AC power with stands for constant power use.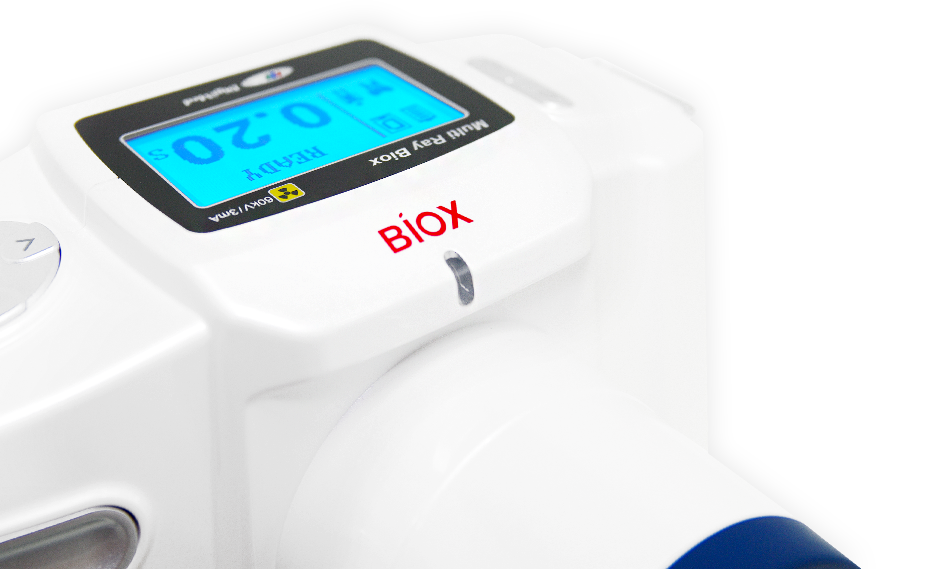 0.01~ 1.60 Sec. (0.01 Sec step)
100mm / 200mm (Long cone)