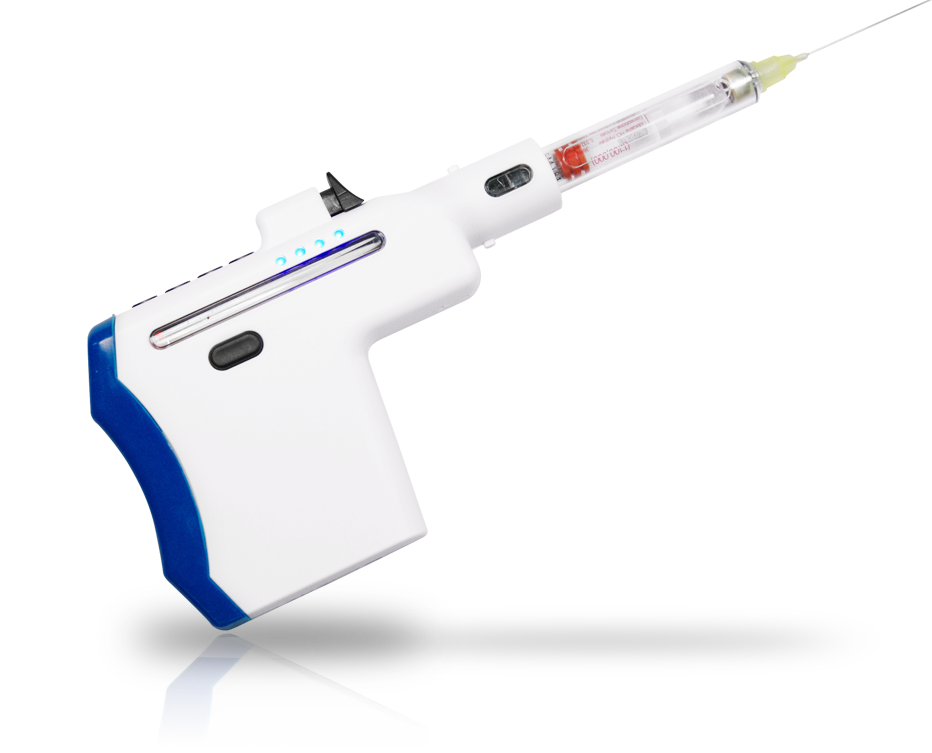 ---
ezject
Painless injection with 12 step control.
Symmetry design for any side of hand.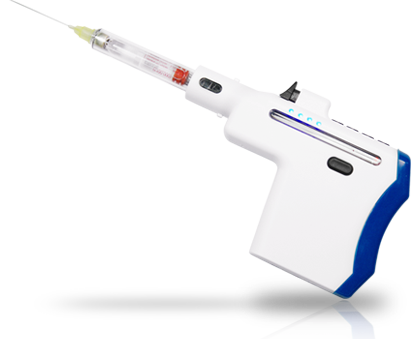 Ampule indicator
Injection amount is easily identified.
Battery recharging dock
Using rechargeable battery,
ezject is easy to move and bring anywhere.
4step control of injection speed
As Dental syringe, ezject is designed to
minimize patient's pain by keeping stable syringe speed.
3step pressure sensor
Additional speed control with a pressure sensor.
Injection speed indicating LED
LED indicates the injection speed by 4 steps.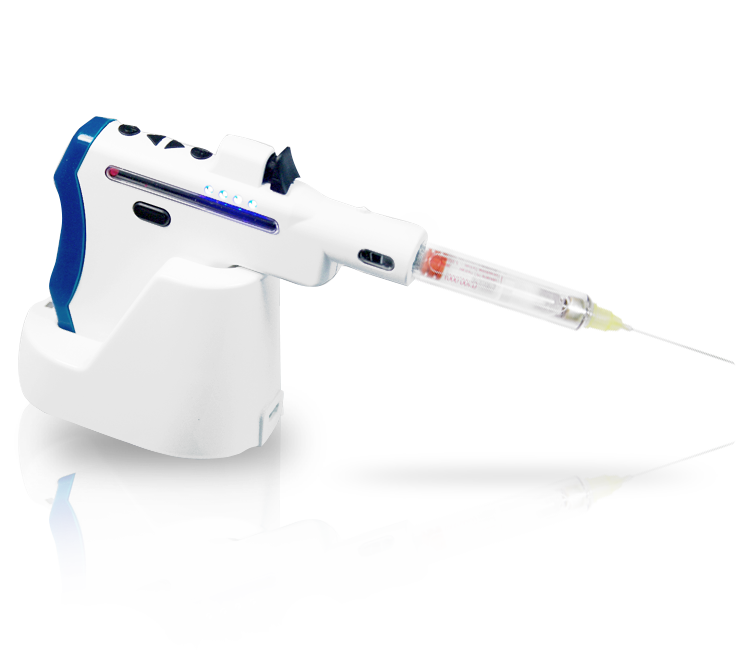 Painless injection
Fine speed control of injection minimize pain.

Periodontal injection
Designed to inject the needle easily.

Infiltration anesthesia

is possible.

Ergonomic design
Symmetry design for both hands.

Portable, Rechargeable
With a high performance battery, ezject is not bound by any place.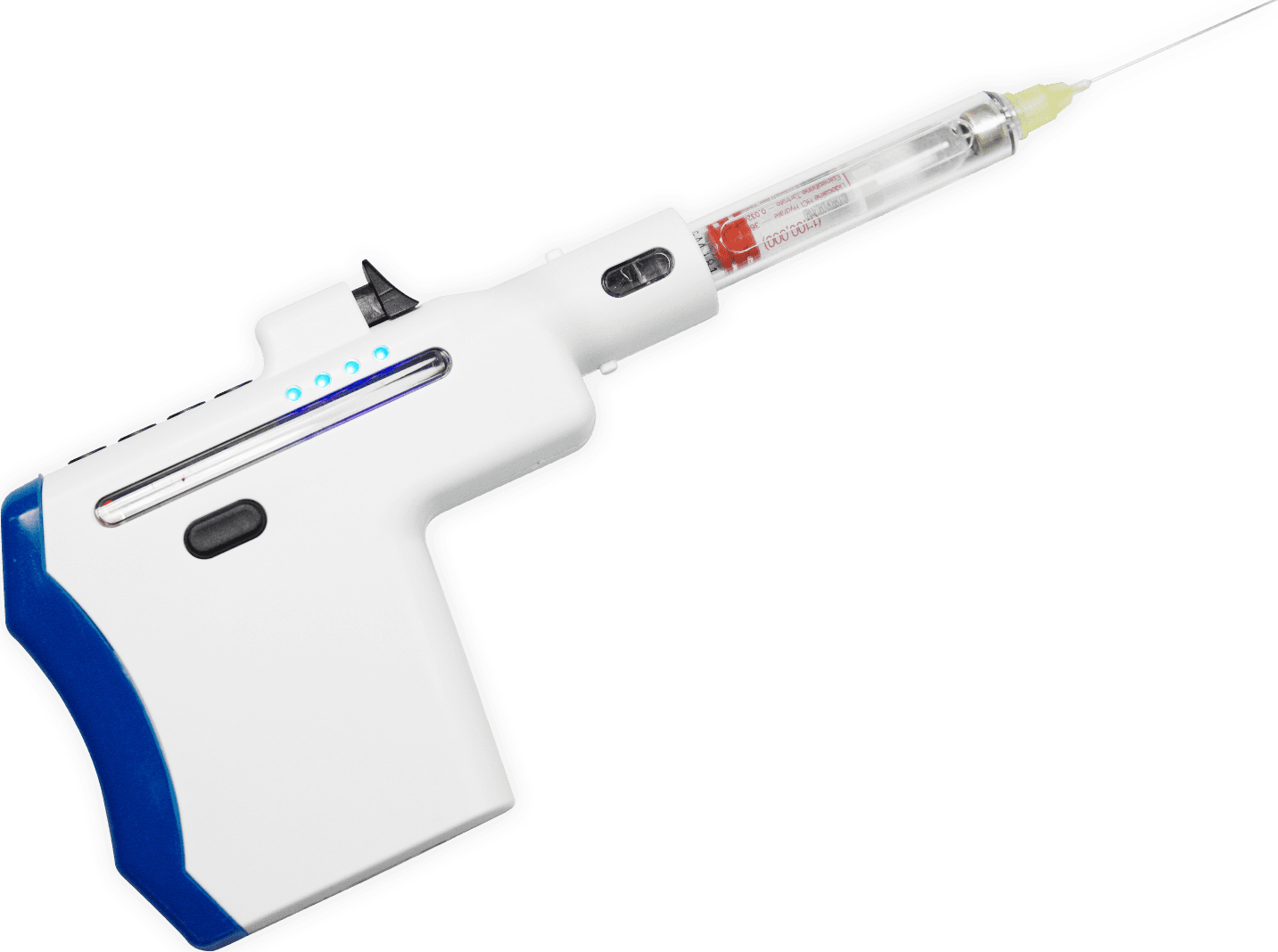 Micro Processor and Software control
Maximum injection Distance
6 Step / Speed control by magnetic force
Aspiration Features
Analog Indicator Injection amount indication with analog indicator
Battery level check function
Auto power off function
Auto reset function (Return to the starting point)