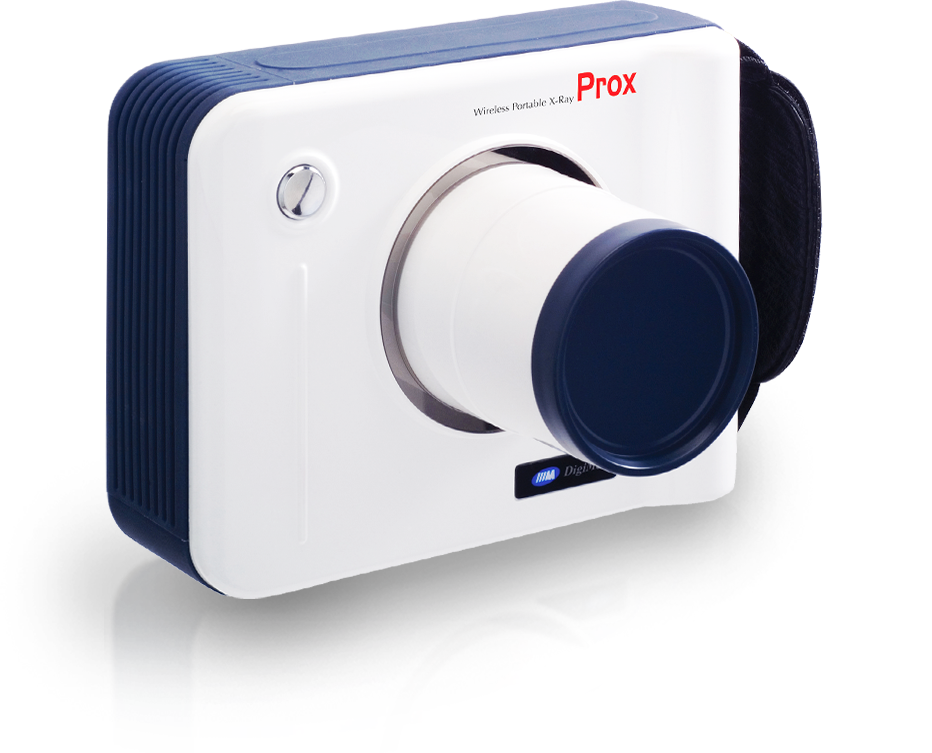 ---
PROX
Portable X-ray System, PROX produces clear
x-ray images through simple designed controls
and a shorter x-ray exposure.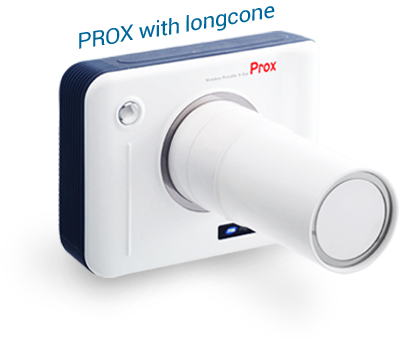 Protection Shield Inside
Designed with the user's safety as its priority.
Clear image
PROX is designed to have fine
images with minimized radiation.
(film, sensor, PSP, etc.)
Rechargeable Battery
Using high-efficiency battery,
PROX can be used over 300 times after a single charge.
Simple Control
PROX has a UI with a user-friendly design.
Pre-set buttons
PROX is designed for 6 types of
teeth for faster and easy use.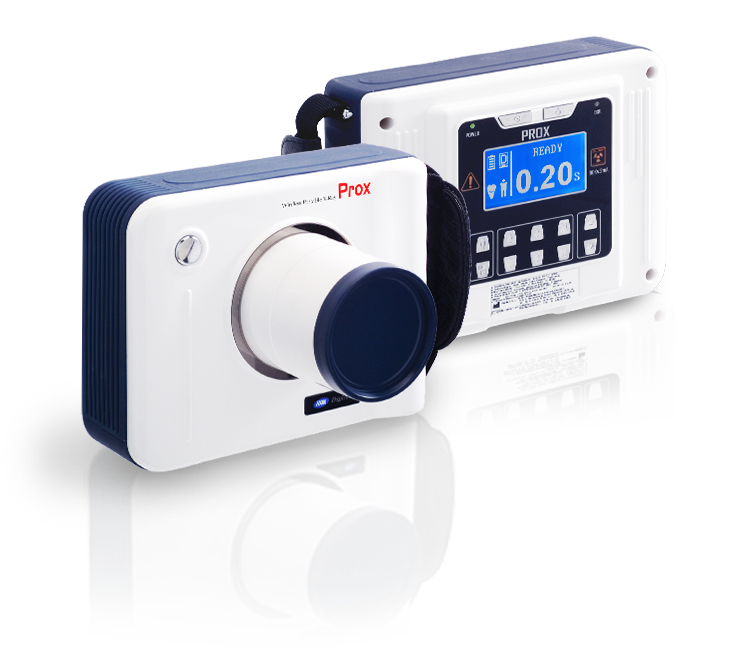 Operator can

easily change

the settings of x-ray exposure.

High capacity, rechargeable battery helps to

make more than 300 x-ray exposures.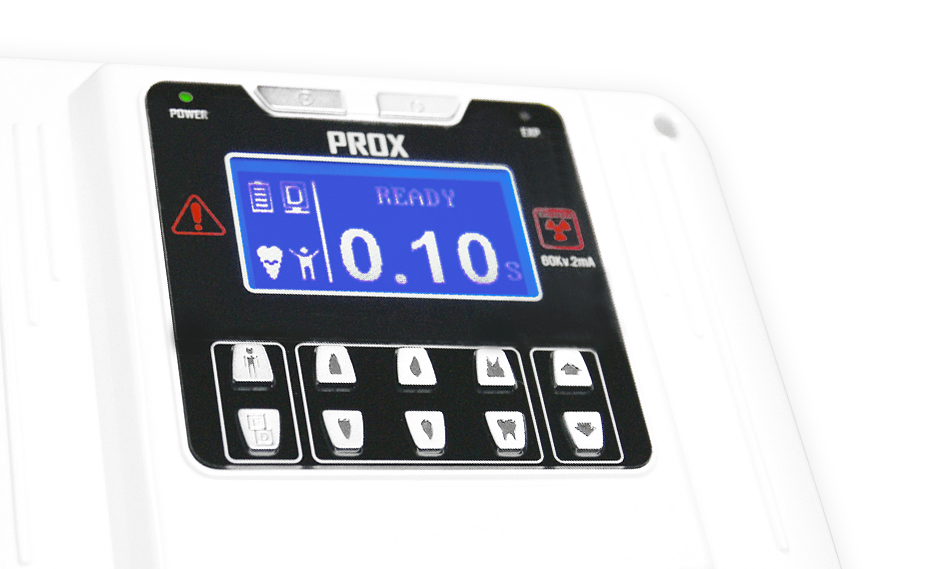 0.01~ 1.60 Sec. (0.01 Sec step)
100mm / 200mm (Long cone)