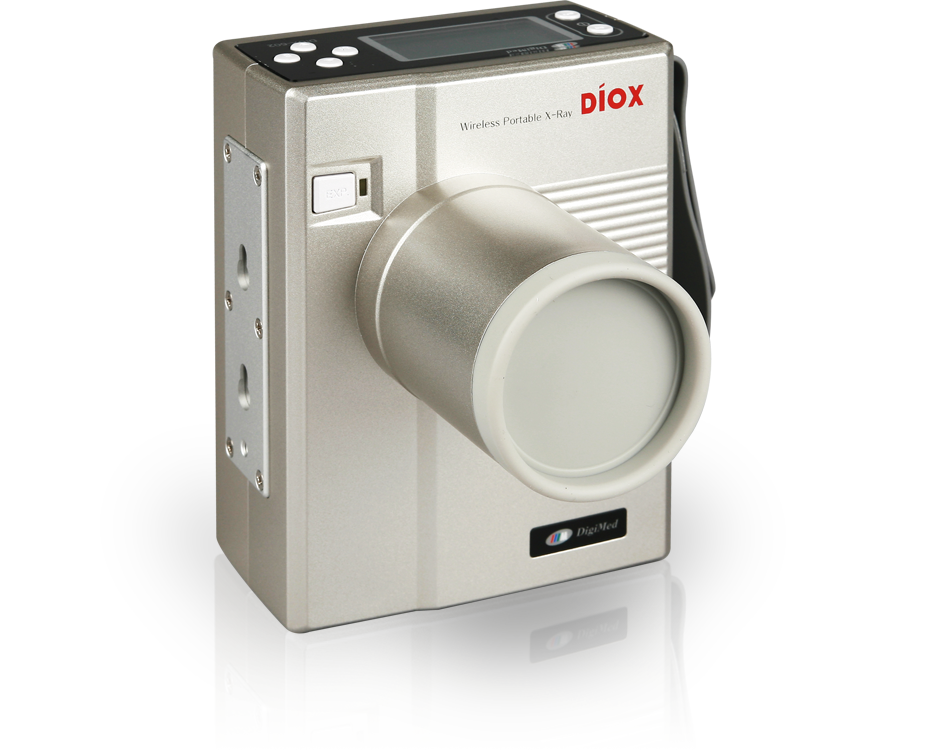 ---
DIOX-602
Portable X-ray System, DIOX-602 has proven its durability and stability for a long time.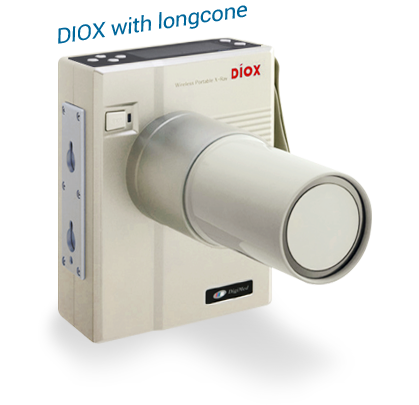 Simple & Slim,
but Powerful
For user's convenience,
DIOX-602 is designed with simple
and slim features but
with powerful functions.
Cost Effective
DIOX-602 is a cost-effective model.
Durability & Stability
Its' long time endurance and stable function
are proved by many users all around the world.
Rechargeable Battery
Using a highly-efficient battery,
DIOX-602 can be used over 300 times after a single charge.
Fine Image
DIOX-602 is designed to produce fine images
with minimized radiation. (Film, Sensor, PSP, etc.)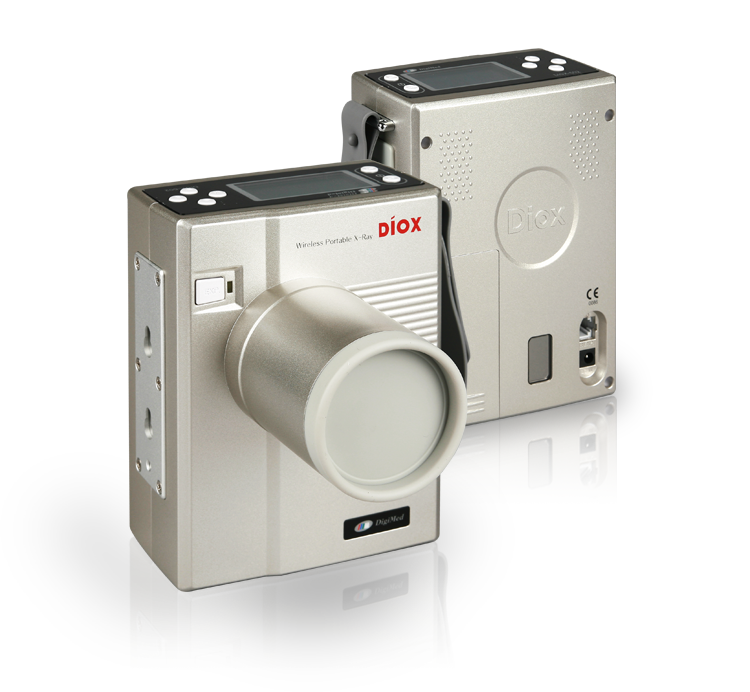 Compatible with

a wireless remote controller.

Customized stands are compatible.
(Wall mount or mobile stand)

Designed with a grip that has

an anti-slip band for easy operation.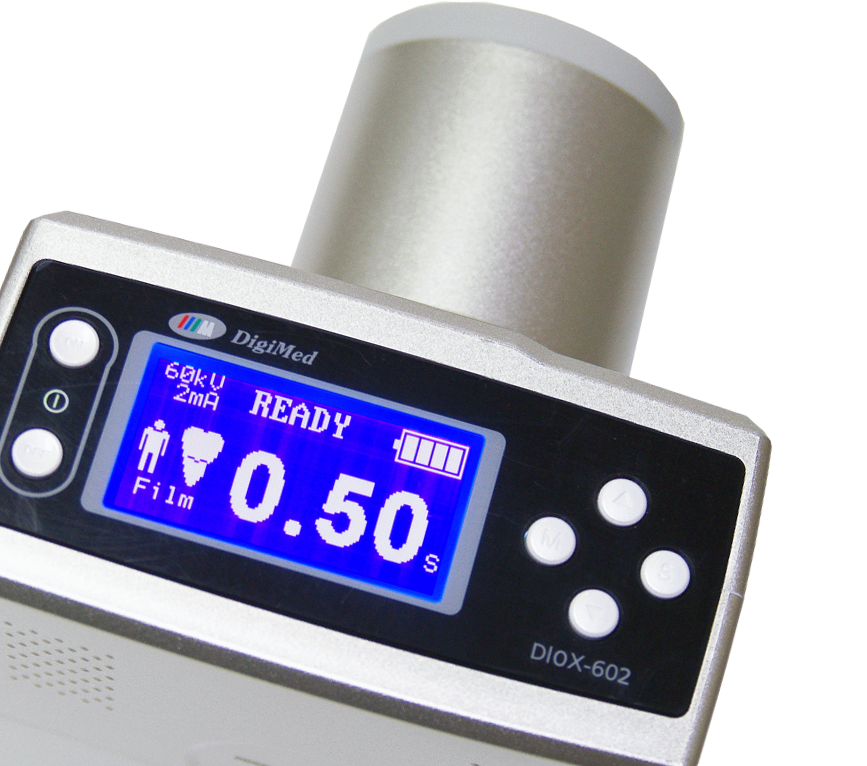 0.01~ 1.60 Sec. (0.01 Sec step)
100mm / 200mm (Long cone)